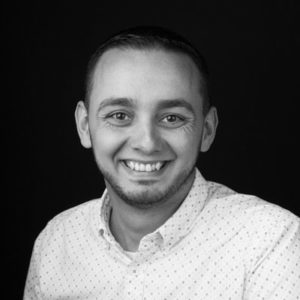 Ed Fregoso was born and raised in Medford, Oregon. At a young age he was interested in technology and could typically be found in front of a computer screen. While in high school his first major project was a complete re-design of the North Medford High School website. He quickly learned this was his calling. At the age of 17 he was hired for a global long-term healthcare company based out of Medford Oregon. There, he honed his skills as a web developer working in emerging programming languages such as AJAX.
Following High School, Ed made the noble decision to serve his Country and enlist in the United States Army. He spent six years in Infantry, where he earned the rank of Corporal and completed one tour in Iraq.
Ed's thirst for technical knowledge continued to grow. He has provided website, SEO, SEM, and Social Media freelance work for various non-profits throughout Oregon. Ed's most recent position is within a Fortune 500 company, overseeing Social Media and Reputation at both the brick-in-mortar and enterprise level.